Information
About your holiday booking
All the information about your booking and your stay here with us. Should you have any questions about your booking, our hotel or your stay, you can contact us at any time. We are available over the phone and via e-mail.
We look forward to welcoming you to the Birkenhof!
Doris & Anneliese with the family and the team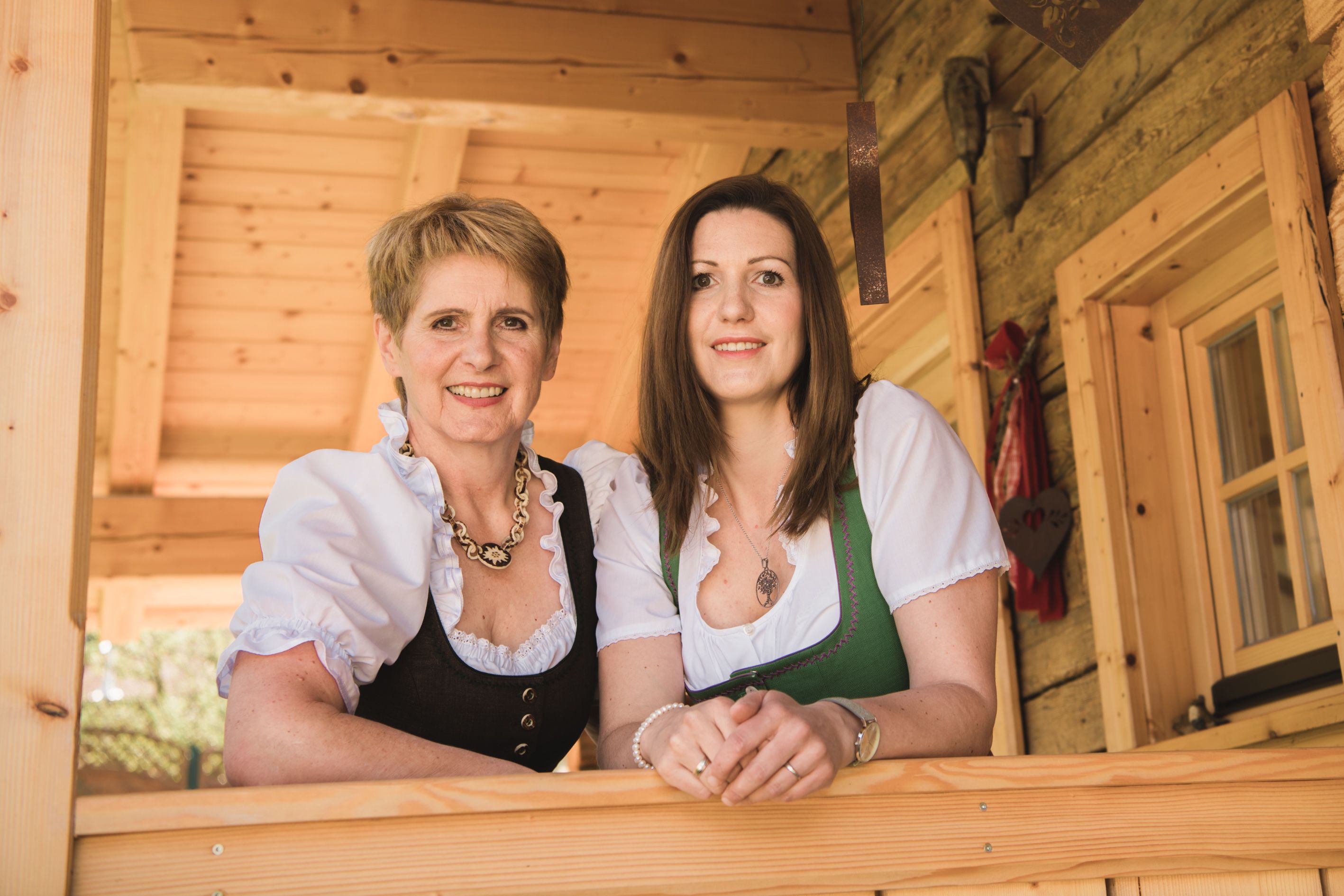 Getting here
Arrival up to 18.00 is possible. Should you be arriving later, please let us know closer to the time. Rooms are available from 14.00. You can park your car behind the hotel free of charge.
Registration
For registration purposes, please let us know your details before your arrival. These will be processed in accordance with current data protection ordinances.
Single room
Our lovely double rooms can also be booked for single occupancy. For this there is a surcharge of € 15 per night.
Children
Children enjoy the following discounts on the room price:

0-5 years old 100%, 6-12 years old 50%, 13-15 years old 30%, 16+ 10%. Children's beds available on request.
Additional services
We are happy to provide a refrigerator for your room, with the hire fee payable. We can of course accommodate any other wishes you may have for your room too.
Wellness area
The wellness area is available to use daily, upon advance registration. Sauna towels are provided there, while bathing robes and bathing slippers are available at Reception.
Dogs
Dogs are welcome, just give us advance notice. There is a surcharge of € 10 per night for your four-legged friend. Dogs are not permitted in the breakfast room.
Allergies and intolerances
We are happy to provide bed linen that is suitable for guests who have allergies. We take any food intolerances into consideration at breakfast. Please let us know as soon as possible when you are making your booking.
Evening meal and Stube
There are great restaurants right on Marktstraße. Any meals you bring with you may be consumed in our Stube. There is a refrigerator and coffee machine available for self-service, fee payable.
Available on loan
For your hikes and excursions in Raurisertal we are happy to loan out hiking poles, snow shoes, snow disks, sleds and umbrellas.
Drying room / Ski room
Wet shoes/ski shoes can be dried out in our drying room. Prams and other hiking or ski equipment can also be stored here.
Bespoke advice
We are happy to provide you with information about hikes and excursions in Raurisertal and the surrounding area. Hiking maps and other information material is available direct from us.
Safety
Our hotel is a non-smoking hotel and is equipped with a fire alarm system. You will find an escape route plan in your room or in your holiday apartment. Fire extinguishers are on every floor.
Services
Close to our hotel are supermarket, a post office branch, various shops, a bank branch, a pharmacy with doctor and other services.
Departure
We would ask that you vacate rooms and holiday apartments by 10.00 on the day you are due to depart. Your bill may be settled in cash, or via debit or credit card.